24 Years of Safety
BC Schmidt Construction, Inc. believes that everyone benefits from a safe and healthful work environment. We are committed to maintain a safe workplace and to complying with applicable laws and regulations governing safety. We track this annually with OHSA 300 Logs, DART, and TRC recordkeeping.
Safety Programs
To Achieve this goal, we have developed an Injury & Illness Prevention Program. This is everyone's responsibility to identify and eliminate conditions, practices, policies, and procedures that compromise safety. Every effort will be made to provide adequate training to employees. Each and every manager, superintendent and employee has the authority to stop work and take action to prevent mishaps.
All of our Construction Managers attend 8 to 24 hours of annual safety training on top of numerous required safety classes.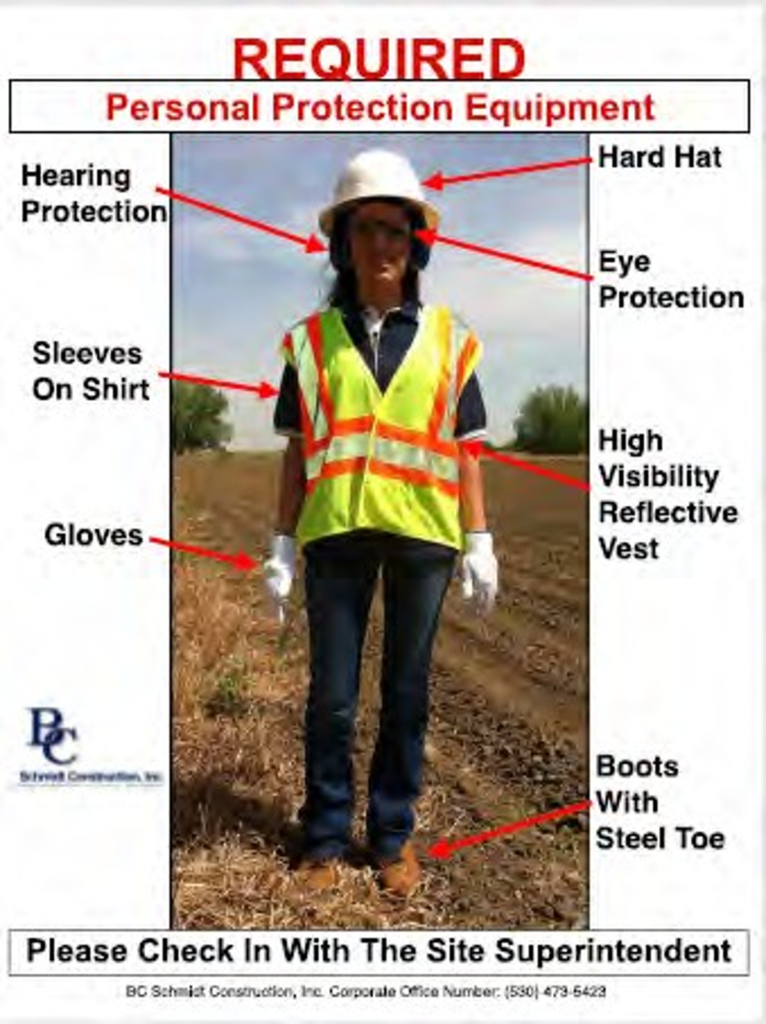 These courses include:
· OSHA 30 Hour Safety Training Course
· EM 385-1-1 40 Hour Training Course
· 24 Hour Fall Protection Competent Person Certification
· 8 Hour Rescue Competent Person Training
· CPR and First Aid Certification
· Anti-Terrorism Training
· Certified Operator Cards
· Lead and Asbestos Awareness Training
· Environmental Compliance Assessment, Training, and Tracking System
· Scaffold Competent Person Training
· Certified Operator Cards